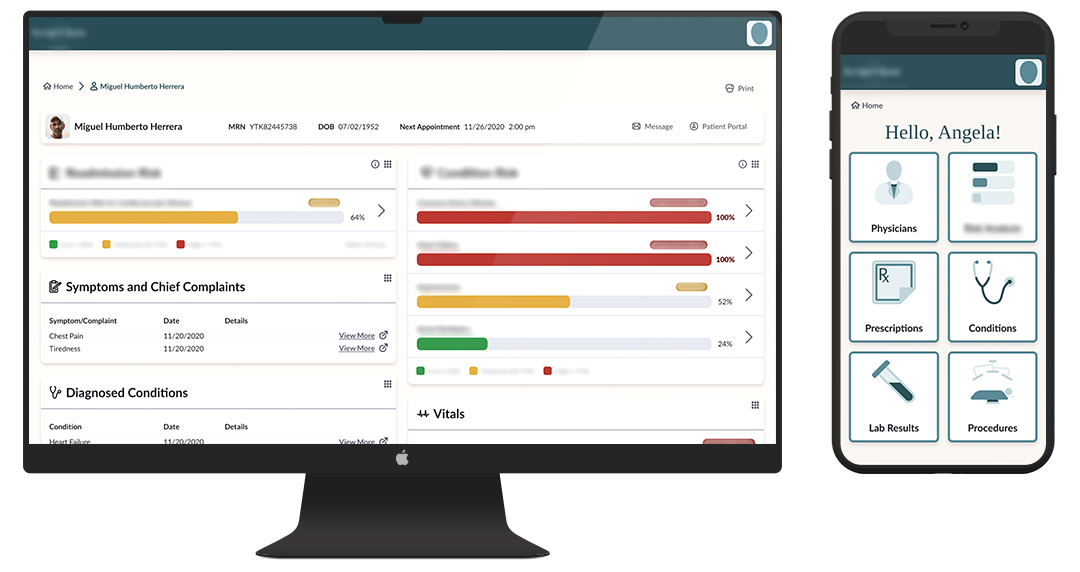 I spent 4 months interning as the product designer of a healthcare tech startup working to improve healthcare through artificial intelligence.  
Highlights
• Perform research for and design an easy-to-use portal for physicians to access services provided by AI
• Perform research for and design an even easier to use portal for patients and their caregivers to receive information
• Develop and manage a design system including pattern library, style guides, and illustrations
Sensitive and proprietary information regarding the product has been redacted. 

Picking Up Where Others Left Off
I was asked to review previous designers's research and to build on a combination of existing high fidelity wireframes for a healthcare provider portal; mostly in the form of modifications to the interface and developing the overall visual design. An interactive prototype was also developed.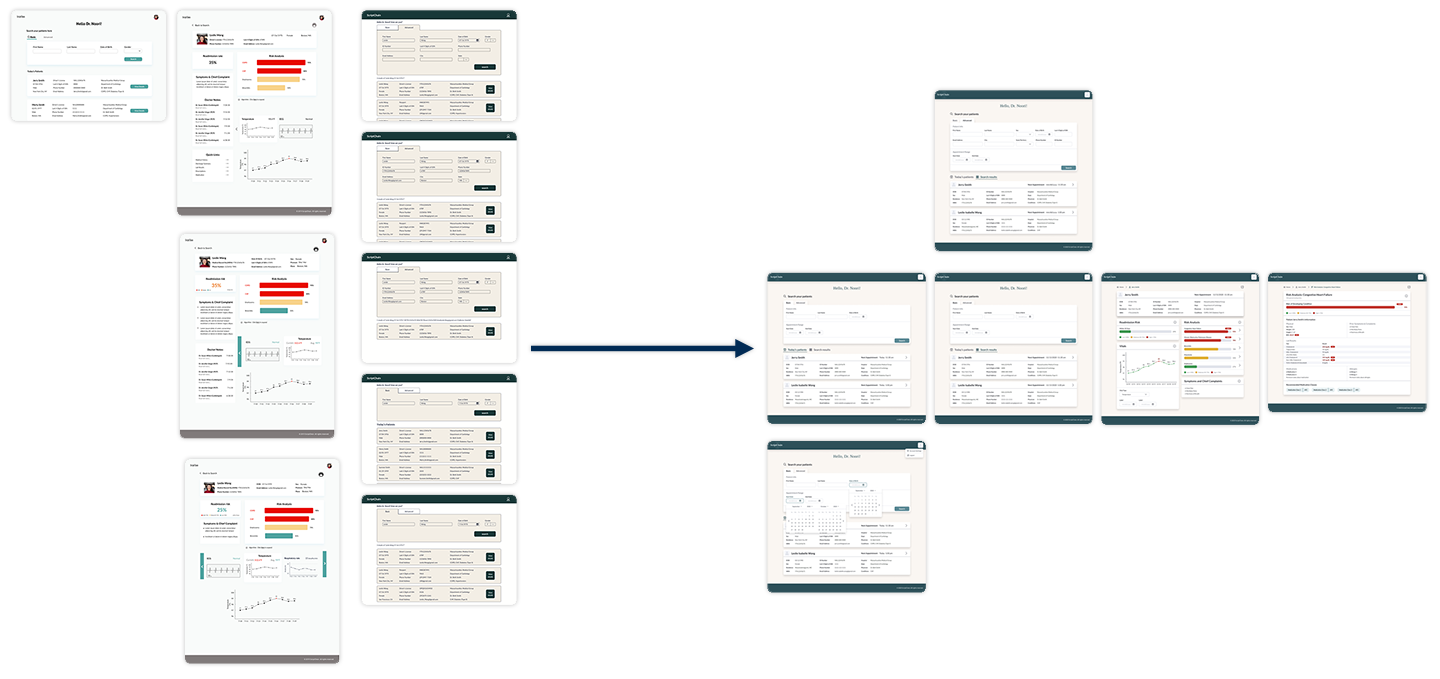 Building a Design System
I proposed creating and maintaining a design system for the company, and I kept adding and updating it as the product evolved through the internship.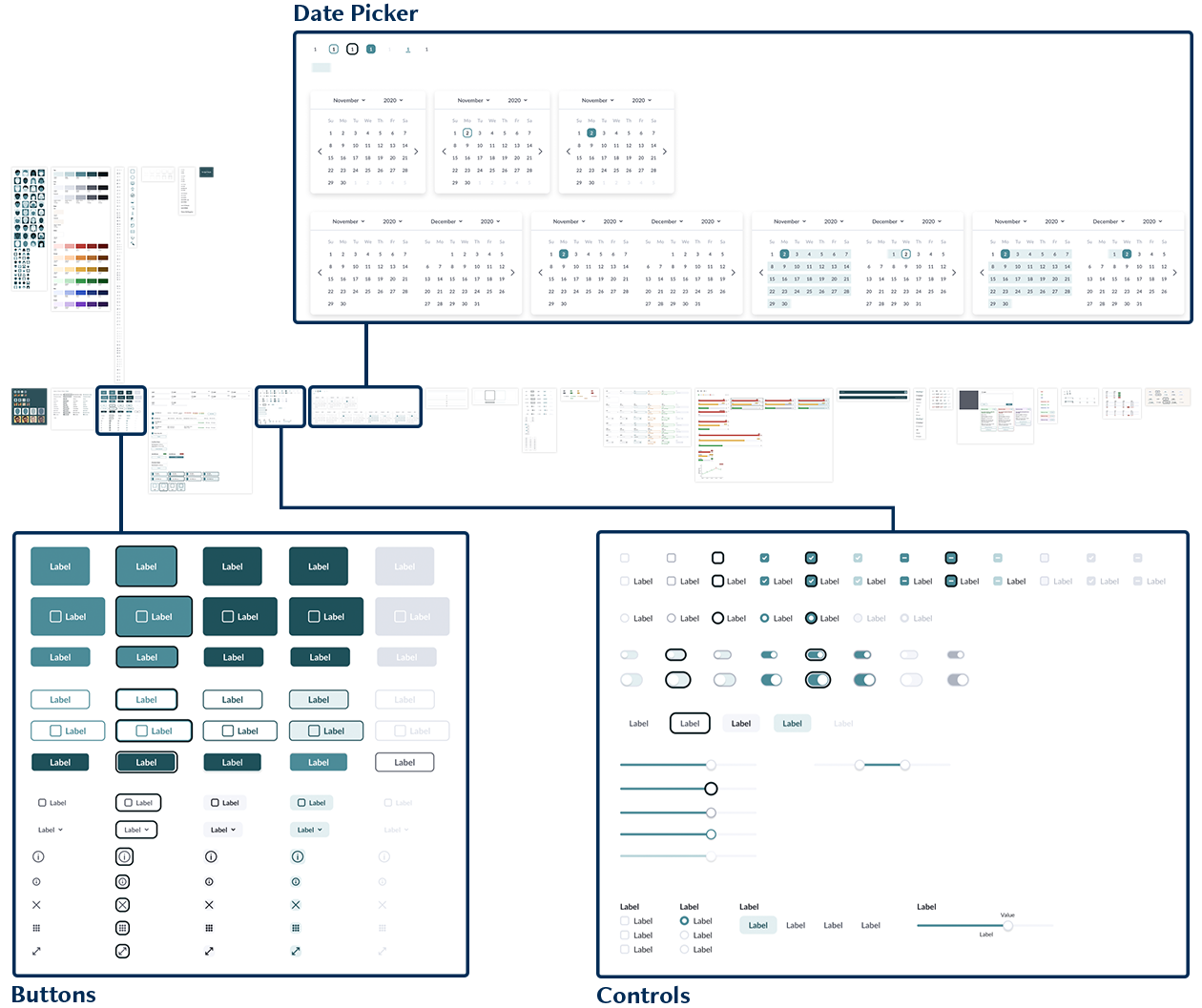 User Testing & Interviews
I performed a limited number of user tests with physicians. I didn't discover any glaring usability issues but found significant problems related to how the product communicated and delivered on its value proposition.
I realized that we needed to further understand how we could serve physicians needs within the context and situations they were working in. Some of the comments during the tests were helpful, but I decided that more interviews with physicians were necessary in order to achieve this.
With the limited information gathered, as well as insights from the AI team, I iterated on the design of the provider portal according to what I learned.
A Portal for Patients and Caregivers
Eventually, I was assigned to work on a portal for patients to view information communicated to them by the physicians.  I interviewed potential patients and used those findings to inform the design. It was important for me to combine these insights with those from physicians (as this would ultimately be a tool in their hands as well). 
I focused on designing for simplicity and accessibility, with elderly users in mind.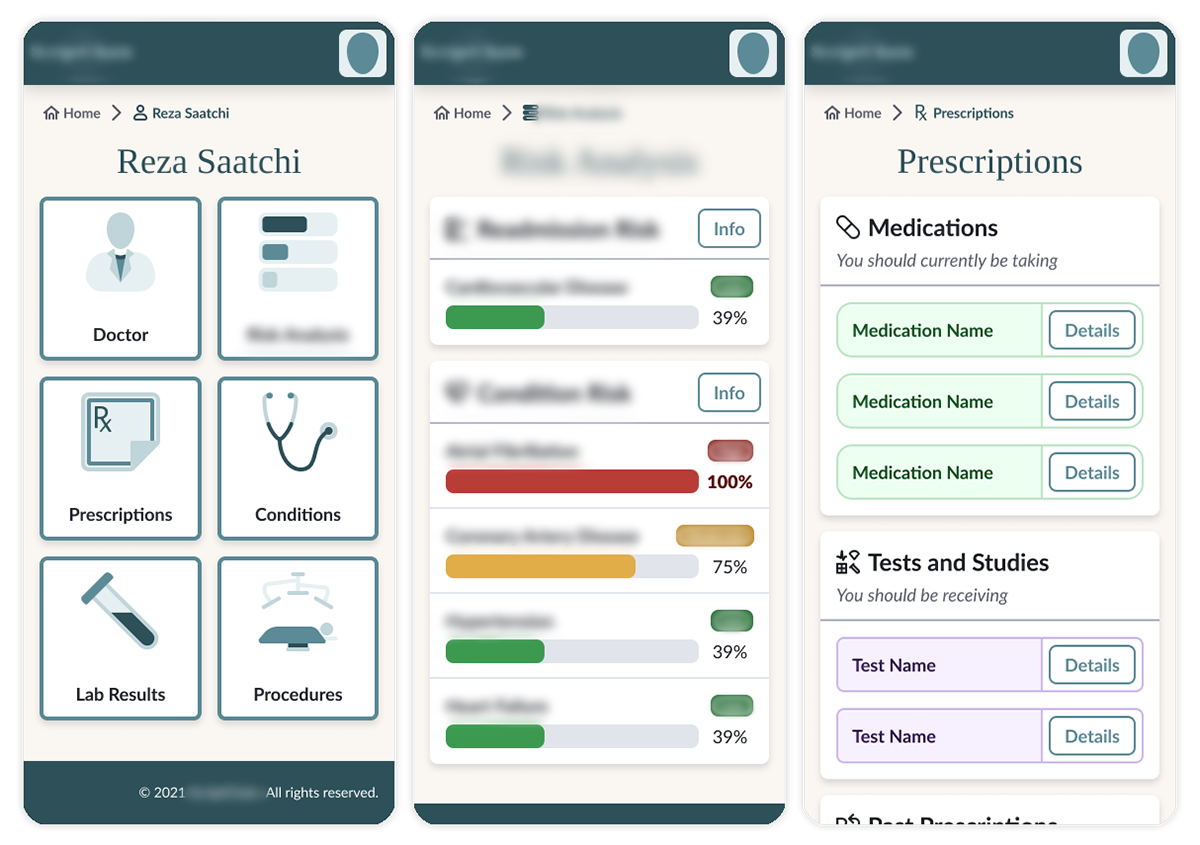 Tying It All Together
It was important now to set up a flow for patient/caregiver sign-up and the configuration of their portal on the part of physicians.

The provider portal was updated with a section to add and manage users (patients themselves and caregivers) to view a specific patient's profile. An easy sign-up procedure for the patient portal was also worked into the existing wireframes.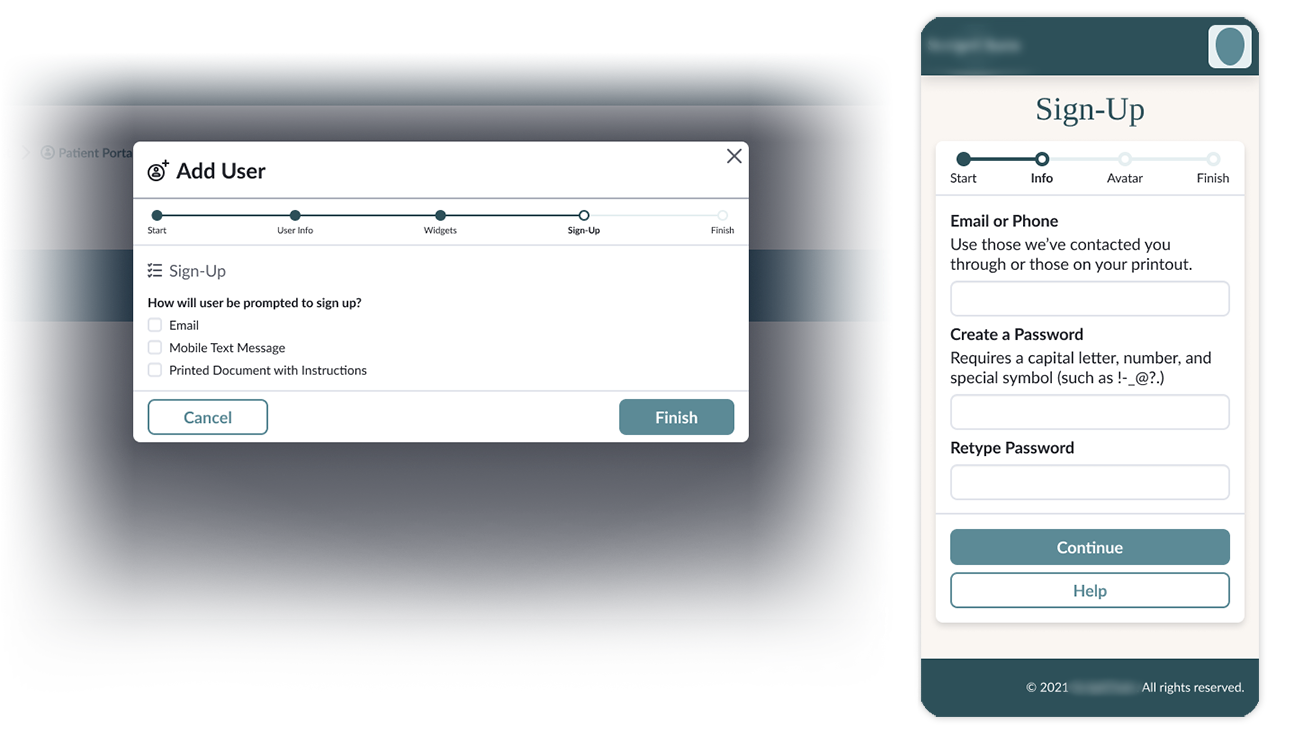 Both of the portals's wireframes were updated to include their respective sign-up procedures, as the provider portal had missing them prior to this. After other additions, flows and annotations were superimposed over the wireframes.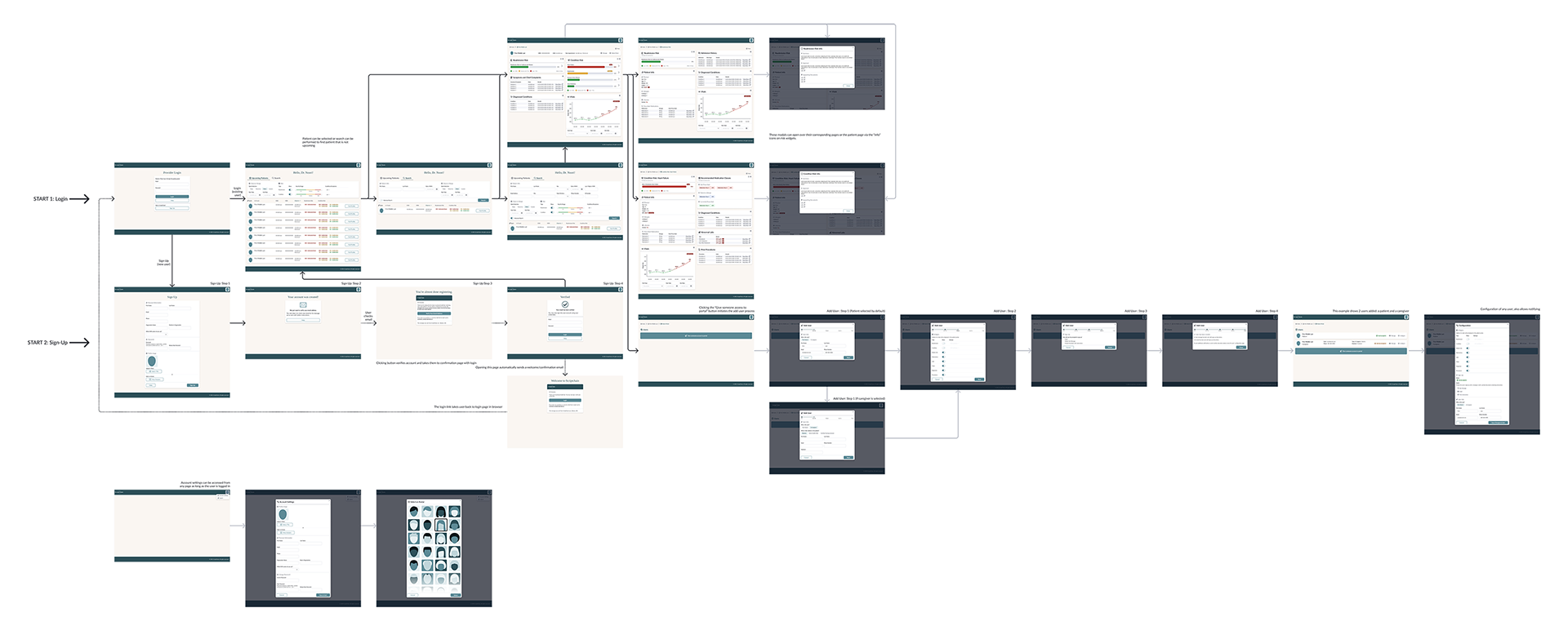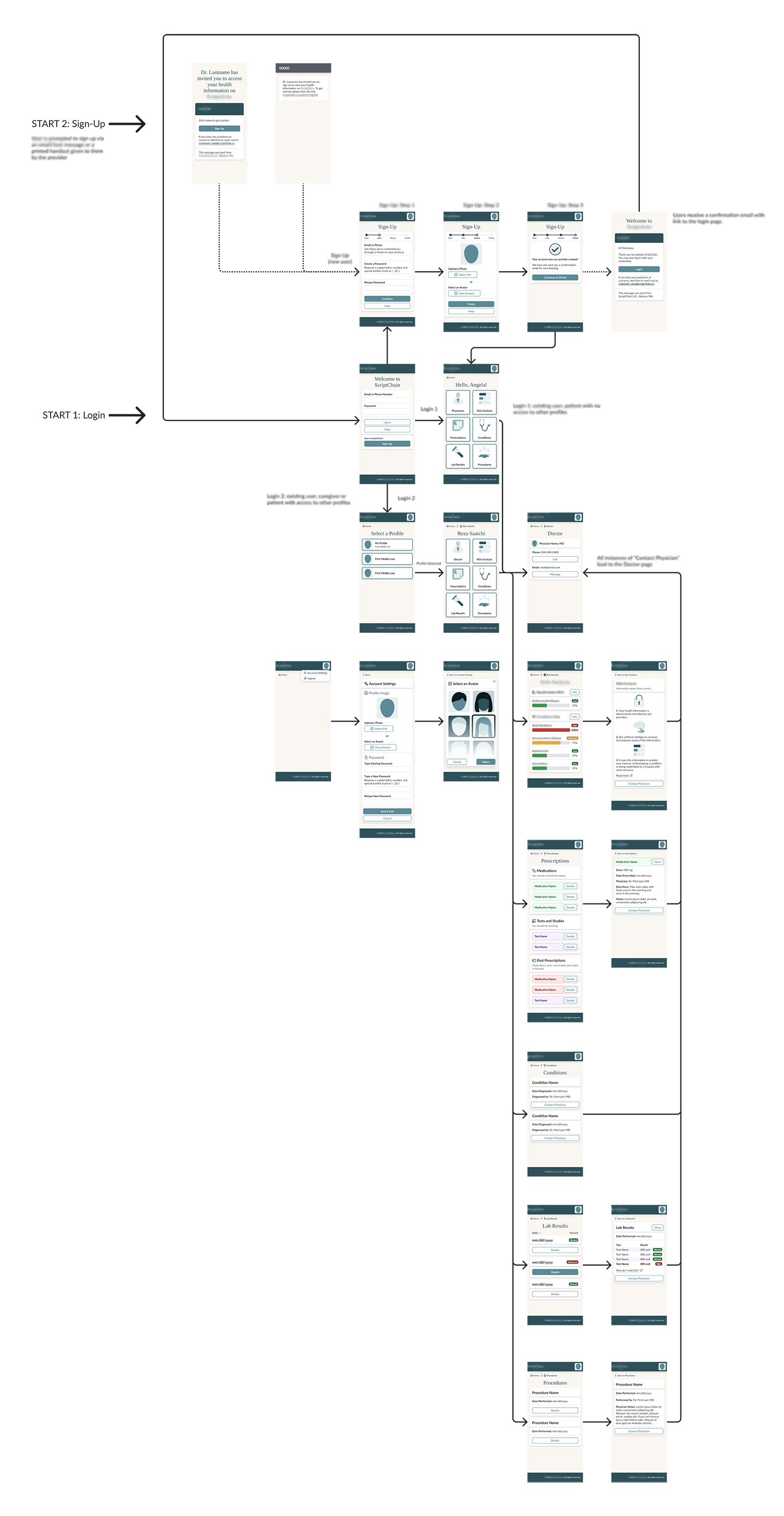 Illustration
Within
the
design system, I also created different sets of icons, illustrations, and avatars for use throughout the product.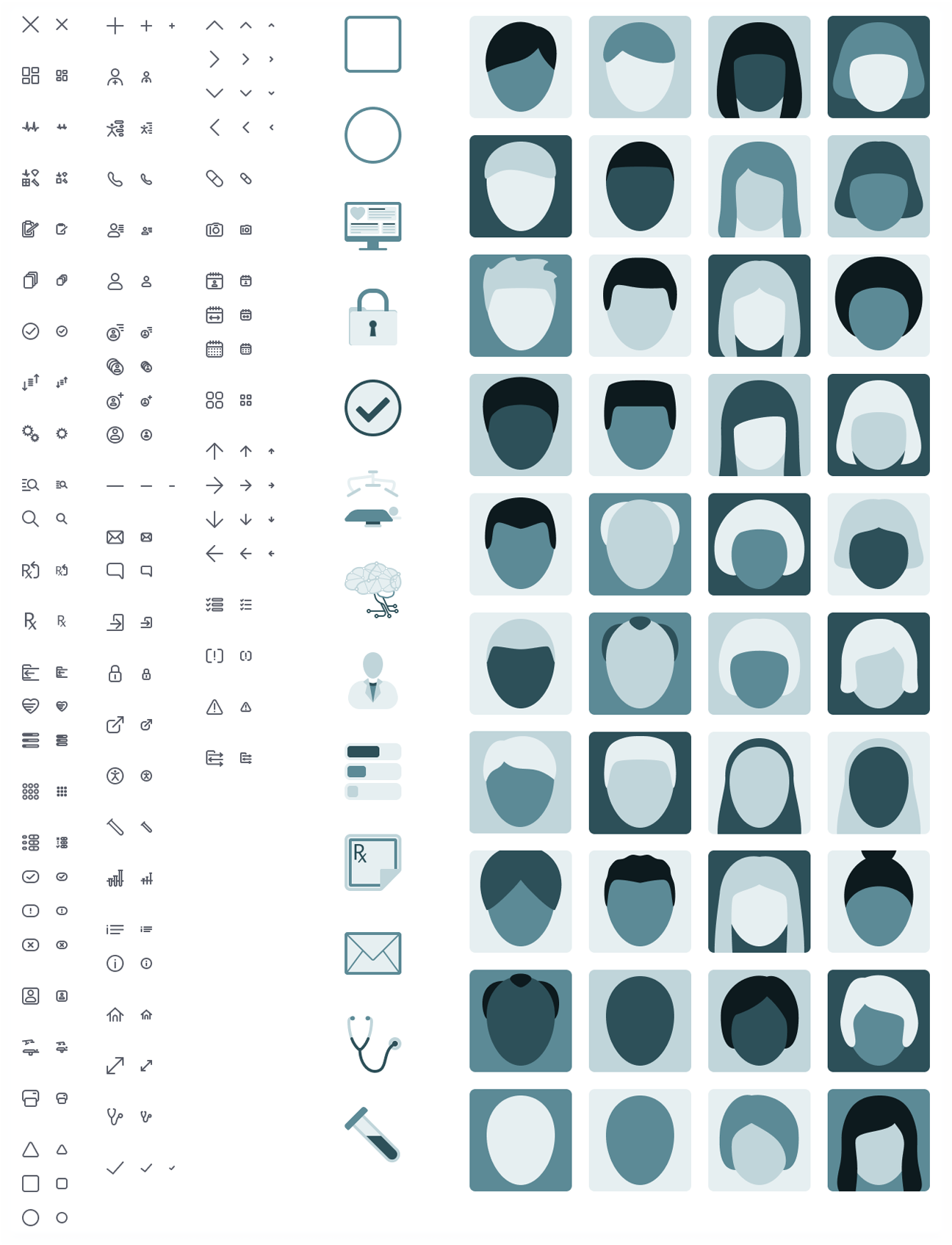 Final Thoughts
All in all, this internship was a great learning experience for me as I received significant ownership and responsibility of a product in its early stages. I loved being able to work flexibly doing different tasks as well as working with specialist users such as physicians.